fun-Cirar
Security Team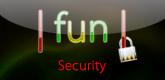 Offline



Joined: 28 Jan 2012
Posts: 3


Localisation: France
Posted: Mon 30 Jan 2012, 12:52 am

 

   Post subject: ~DF - Info

---

The player of DF need to be respectful,helpful and actif.The player of the Team will have to comply with the Rules and those of the Scrimteam Rules!
 


Team:

Darkness Falls

All members of DF must respect the clan Rules, be nice, active and helpful. If a member doesn't respect our rules, he will be kicked out of our ST.

A member that want join DF must post the request like this:

Hi, I am [Name] and I want join DF because [reasons]
My K/D ratio is [ratio]
My favourite server is [server that you prefer]

If we will accept this member he will be setted to Rookie. He will stay here until we see that he is respectful and active. Then he will be setted to the right Rank.